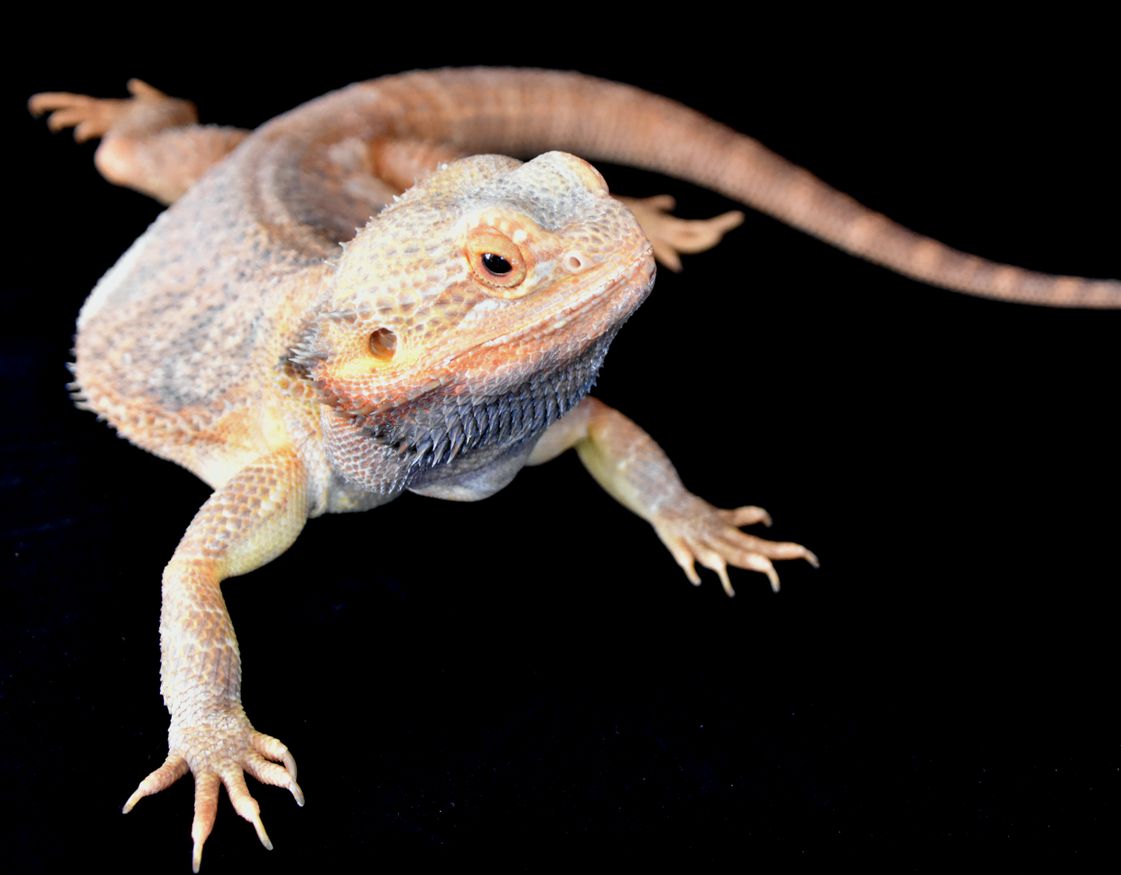 Bearded dragons need heat, a strong white light, and ultraviolet light.  They eat plants and animals.  Bearded dragons may not get along if crowded.
The Bearded Dragon Manual (© 2001 by Philippe de Vosjoli, Robert Mailloux, Susan Donoghue, Roger Klingenberg, and Jerry Cole) is a great book on bearded dragon care
Caging
An adult bearded dragon needs a cage at least 3 ft long, 2 ft wide, and 1.5 ft tall.